Warning
: mysql_query(): Access denied for user 'root'@'localhost' (using password: NO) in
/home/cebux/public_html/wp-content/plugins/hwe_manage_business/manage_business_plugin.php
on line
6082
Warning
: mysql_query(): A link to the server could not be established in
/home/cebux/public_html/wp-content/plugins/hwe_manage_business/manage_business_plugin.php
on line
6082
Warning
: mysql_fetch_array() expects parameter 1 to be resource, boolean given in
/home/cebux/public_html/wp-content/plugins/hwe_manage_business/manage_business_plugin.php
on line
6083
Warning
: mysql_query(): Access denied for user 'root'@'localhost' (using password: NO) in
/home/cebux/public_html/wp-content/plugins/hwe_manage_business/manage_business_plugin.php
on line
6395
Warning
: mysql_query(): A link to the server could not be established in
/home/cebux/public_html/wp-content/plugins/hwe_manage_business/manage_business_plugin.php
on line
6395
Warning
: mysql_fetch_array() expects parameter 1 to be resource, boolean given in
/home/cebux/public_html/wp-content/plugins/hwe_manage_business/manage_business_plugin.php
on line
6396
Warning
: mysql_query(): Access denied for user 'root'@'localhost' (using password: NO) in
/home/cebux/public_html/wp-content/plugins/hwe_manage_business/manage_business_plugin.php
on line
6537
Warning
: mysql_query(): A link to the server could not be established in
/home/cebux/public_html/wp-content/plugins/hwe_manage_business/manage_business_plugin.php
on line
6537
Warning
: mysql_fetch_array() expects parameter 1 to be resource, boolean given in
/home/cebux/public_html/wp-content/plugins/hwe_manage_business/manage_business_plugin.php
on line
6538
I've been suffering through two days of no Internet in Bogo City and one day of hot brownout on top of that. Yes, our Internet connection has been down for a couple of days in Bogo City. This morning I was working on something on my PC and they added insult to injury when boom, the lights went off. Jessie said "Its 8am." Having lost track of the days, I asked "Is it Sunday?" She confirmed it was and I began to think evil thoughts. I knew that meant an all day brownout.
With my sleep back on vampire schedule, I slept through most of the day. Though I don't really escape the heat, at least I'm not aware of it. I woke up tired and weak and coughing. I'm sure I'll need antibiotics soon.
My Globe Internet Connection has Been Down for Four Days
The Internet is a pain to be without. No doubt about that. However, I've had many things I need to work on that don't require the Internet. So I've made some major progress on those items. Working on a several eBooks related to Internet marketing and started a new eBook related to the expat life style. I plan to give that eBook away and will likely start selling my Send Money to the Philippines eBook.
So what does this have to do with babes in the Philippines? Hold your horses Johnboy, I'm getting to
that. Tonight I went down to the Internet café as I needed to send money to the Philippines. In the couple of hours I was out, I had four beautiful Filipina approach me.
The first one asked me to take her picture. She was a hottie but with it being so dark outside, I couldn't see her well in the view finder of my camera. That picture came out badly blurred I'm sorry to report. So badly, I had no choice but to delete it.
A bit later, I walked out the door and two beautiful ladies came in the door as I was headed out. They didn't actually approach me but they spoke to me with their eyes all the same. They were about 20 and they were adorable.
Beautiful Filipina in Cebu Philippines
Then there were three ladies having pizza at the pizza joint next to the internet café. The cutie in shorts invited me to have "a bite of pizza." Man on man that was hard to turn down but I did.
And finally the pretty Filipina sitting next to me that night kept accidentally touching me. The first time I thought it was just my ego that made me think it was intentional. After a couple of hours of this accidental touching, there was no longer any doubt in my mind. Careful, she may not know what she's asking for. She was very sexy and seemed to be your average Filipina small city girl.
Have I mentioned that I love living in Cebu Philippines lately? This kind of female attention is good for my badly rejected and bruised ego.  I didn't get this kind of treatment from 20 something ladies when I lived in the USA, at least not in the last 20 years.
Looking for a girl online can be productive. There's no doubt about that but once you're in Cebu you're going to have many opportunities. If things go south with your online interest, don't despair, there's plenty of ladies interested in you in the Philippines.
Lots of Pretty Cebu Filipina Interested in You
Someone will soon come along and tell us all these ladies are only interested in your money. In some cases that is true. That certainly is my fit manly body now is it? The problem is that word only. These ladies are interested in a better life. You don't have to come to the Philippines to find that going on. That's not the only thing they are interested in. If you refuse to believe that, then stay in your home country. I really do advise you to keep your mouth shut if that's your opinion because you're just ignorant of the facts.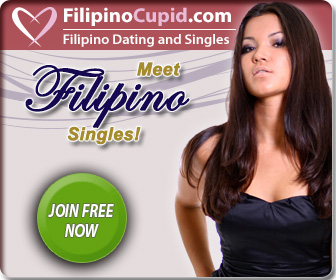 There are many advantages to living in Cebu Philippines and the beautiful ladies that will be interested in you is only one of them. It's a beautiful place where you can lower your cost of living and find plenty to keep your life interesting. Better yet, you don't need to be rich to enjoy those things.
As for the infrastructure problems in Northern Cebu, they are getting very old. I love living in this part of Cebu Philippines but I don't know how much more of these brownouts I can take. We haven't had a long term Internet outage lately.
It may be time for a post pay account with Globe or Smart. I'll likely go with Globe if I do it. I know its time but my online business has taken a bit of a downturn in the last month so I really need to wait.
There are plenty of lovely Filipinas in Cebu City too that love to stroke my ego. Honestly, it's a hard choice because living in Bogo City is clean and safe. There are Internet issues in Cebu City too. It cost more to live there, except if I lived there I wouldn't need to visit from time to time. Those visit my wipe out any savings I get from living in Northern Cebu.
Stay Connected and Don't Miss Anything
Tagged with: Babes in Cebu Philippines • Bogo City • Brownouts • Cebu • Philippines • Pretty Filipina
Filed under: Living in Cebu
Like this post? Subscribe to my RSS feed and get loads more!