Warning
: mysql_query(): Access denied for user 'cebux'@'localhost' (using password: NO) in
/home/cebux/public_html/wp-content/plugins/hwe_manage_business/manage_business_plugin.php
on line
6082
Warning
: mysql_query(): A link to the server could not be established in
/home/cebux/public_html/wp-content/plugins/hwe_manage_business/manage_business_plugin.php
on line
6082
Warning
: mysql_fetch_array() expects parameter 1 to be resource, boolean given in
/home/cebux/public_html/wp-content/plugins/hwe_manage_business/manage_business_plugin.php
on line
6083
Warning
: mysql_query(): Access denied for user 'cebux'@'localhost' (using password: NO) in
/home/cebux/public_html/wp-content/plugins/hwe_manage_business/manage_business_plugin.php
on line
6395
Warning
: mysql_query(): A link to the server could not be established in
/home/cebux/public_html/wp-content/plugins/hwe_manage_business/manage_business_plugin.php
on line
6395
Warning
: mysql_fetch_array() expects parameter 1 to be resource, boolean given in
/home/cebux/public_html/wp-content/plugins/hwe_manage_business/manage_business_plugin.php
on line
6396
Warning
: mysql_query(): Access denied for user 'cebux'@'localhost' (using password: NO) in
/home/cebux/public_html/wp-content/plugins/hwe_manage_business/manage_business_plugin.php
on line
6537
Warning
: mysql_query(): A link to the server could not be established in
/home/cebux/public_html/wp-content/plugins/hwe_manage_business/manage_business_plugin.php
on line
6537
Warning
: mysql_fetch_array() expects parameter 1 to be resource, boolean given in
/home/cebux/public_html/wp-content/plugins/hwe_manage_business/manage_business_plugin.php
on line
6538
In December I went to a Filipino wedding. I was excited to see what would be familiar to me and what would be different. The wedding I went to was much more like a Western wedding than I expected. It may have been more American like than I know because I've never been to a wedding this large in the USA. Jessie's niece married a guy she had been dating for many years. I wish I had written about this sooner as some of it has become a little fuzzy now. I wasn't feeling well due to a couple of colds I picked up and I got behind. I'll just have to do the best I can. 🙂
Jessie's Niece Invites Me To A Filipino Wedding
Jessie's family is not poor and her niece Aisha was the bride. I had interacted with Aisha a bit before
arriving and I met her a few years ago. She is fun and spirited not nearly as shy as Jessie and most other Filipina. Aisha has done some singing as a semi-professional and just finished her nursing studies and is board certified. Her new husband, Joseph family seems to be a more wealthy family. He has played basketball in college and semi-professional as well in Manila and just finished his studies as a chef and appears to be off to a good start in that field. He did an internship in Boracay. Though they were separated for a few years due to their University studies, they dated and maintained a long distance relationship for many years. All of this and their backgrounds set the stage for a more lavish wedding than I have been ever been invited to. That and the cost of an equal wedding in the USA would be very expensive.
The wedding ceremony was long and I didn't see a lot of difference in it from one in the USA other than a bit more preaching. The priest was very humorous and spoke in both Waray-Waray and English. Mostly it was in Waray though which is the language most common in Tacloban where the wedding took place. The priest made some jokes about love and aging that stuck with me. Some of them included some singing. He spoke of a young husband looking upon his young wife with her 36-24-36 figure and singing "hallelujah." A little bit later he mention seeing her forty years and five kids later and her figure of 36-24-36-24-36-24….. and broke into "God have mercy" in a short verse. haha He mentioned at five years after marriage the couple was still holding hands and "It was love." He later mentioned when they were holding hands 25 years later it was "self-defense."
The priest talked about the role of the husband and the wife. Some of what he said might cause a great deal of controversy in the USA. He explained that in the Bible it speaks of a woman should submit to her husband. He explained that this was not a proper translation. That the original word actually meant slave.  During the reception, Aisha used the word with some light heated disdain. I noticed Joseph whisper something to her with a mischievous look on his face and she made a motion as if she might hit him. It appeared both of them having some fun with it and something I could certainly relate to. Sometimes, human nature does come bursting through in every culture and some of our nature stays the same regardless of our backgrounds.
I did learn a few things about Filipino culture. The first was before I ever got there. Men in the
Philippines have a formal dress shirt they wear called a barong. You see them in weddings and congressmen of the Philippines are suppose to wear them when in session on the floor. I thought most all the men at the weddings were suppose to  wear them and I was determined to get one made. It was going to cost me around P4000 to have one tailor made here in Bogo City. I told Jessie I wanted one a few times and when I was about to go get fitted she finally told me, only the "sponsors" are suppose to wear them.
I thought she might just not want me to spend the money. 🙂 Since she is the expert though, I said okay then I won't get one. I'm glad I didn't as I would have been the only person not a party to the wedding in one of those hot long sleeved shirts. 🙂
The families had several professional photographers at the church so I didn't take many pictures at the church itself. I took more at the reception. The wedding was long, over an hour long and we were at the church over two hours. I'm glad I took my portable battery powered fan which Jessie wasn't all that happy about but I really didn't want to melt. It wasn't excessively hot though but was getting that way near the end of the wedding. Like most buildings and churches in the Philippines, the building is open air, built to keep temperatures down and without air conditioning.
I don't know how many people where there but I'm guessing over 400 people. The church is not small and it was full. There were not a lot of empty places on the pews.
It seems common in the Philippines to have a kind of director of ceremonies at a wedding in the Philippines. I stumbled into one a few months ago in Cebu City and I noticed then a lady making announcements and guiding participants to their next positions. The same thing was happening at this wedding. Sometimes though, "married" couples just skip all this and say they eloped. What that normally means in less polite terms is they are now living together and consider themselves married. Though formal marriage is the more accepted means and is by far more common, this informal marriage is not uncommon either. I think it may happen more often than we know. Poverty being a main reason for it.
The reception was fun and lively. At times very lively. Mostly not as wild as some receptions are known
to get in the USA but there was one event that was quite entertaining for me. The DJ called for single men and women to come forward. He put the ladies in a chair and put marsh mellow necklaces on the ladies. Instructed both the guys and the women to put their hands behind their backs. Then to have a competition. The first guy to eat the necklaces off the girl in front of him from her neck and chest would be the winner. Hmmm, now I wanted to "play." haha
But the guys were far more respectful than they likely would have been in the USA and the women, all in their late teens and early 20's were a lot more embarrassed by the event than most American women would be. The DJ kept pointing to one guy and say "Oh, we have a very religious man here" as he was being more careful than even the rest of the guys. It did make for good fun.
One part of the reception, I have not seen before but I think does go on in the West was pinning of
money to the couple as they danced. Geesh, I kept thinking, okay, can I get married a few times. The amount pinned on these two and spread around the  floor at other times of the night must have approached between P50,000 to P100,000. Some of the friends and family where pinning on long strands of bills at P1000 each. Often more than 10 bills being strapped on them with each strand. The couple was covered up by the time the dance was over. I kept thinking, okay, how can I get married every month. haha
Many of the family members for both sides were mentioned by name at the reception. Many of Joseph's family were high ranking military officers, boat captains, engineers, doctors and lawyers. So this may have played somewhat of a role in the significant gifts given during these rituals. I am pretty sure it did.
There was lots of free beer and a good deal of free food of course. More free beer than food. 🙂 After a few hours, the DJ's part of the event was over, the lights went dim and the music cranked up with all kinds of music. Hip hop to 50's to traditionally Filipino. Mostly it was Jessie's family that took center stage for this. It seems Jessie's older sister Arleen was in a festive mood and before the night was over she had the family in a train chucking all over the restaurant. Most other dancers had long ago given up.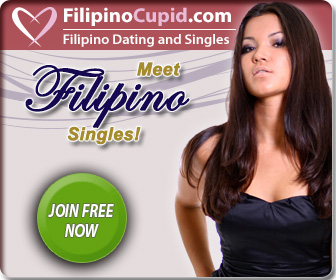 Something else that was new to me was seeing some family members were asked to come and publicly speak to the couple offering advise. Joesph's mother was happy that they were "finally" married and spoke elegantly and it was touching. Jessie's family member were big on respect and sometimes quite frank. Joesph's family doesn't appear to practice mano po but was told he would begin to practice this tradition with the family. One of Jessie's sisters advised them on several things including never have sex in the same place or same position twice. 🙂
It was Jessie's sisters that got the dancing really going to start with. They danced together until finally some men joined them. Sometimes their husbands and sometimes other men but for the most part other family members but not always.  This went on for hours. it went on until the restaurant started clearing off the tables, turned the music off and the lights on.  Otherwise, we might still be having a part at that reception! 🙂 Joseph mother asked where the Ausa's get their energy from. Ausa is the maiden name of the bride's family.
My favorite activity of the night wasn't really a Filipino tradition nor one I have seen in the USA before. The only time I've ever seen this was on the Deadliest Catch when one of the ship's crew played a gag on another ship when they released the objects into the night sky to scare the other crew. They looked like UFO's flying over the water. They are like a hot air balloon. A candle is placed inside providing the light and the heat causing the contraption to rise into the sky. We were told to make a wish in honor of the couple before we let it go. I'm guessing, between 50 and 100 of these were released that night. Someone passing by might have wondered what the heck those were! They looked very nice in the sky.
I hope to attend another wedding soon. I hope more of it is in English. Most did speak in English at the reception. I assume that is because many would have been from non Waray areas and wouldn't understand it. I found this Filipino wedding to be very interesting and the people to be a lot of fun.
Tagged with: Filipino Culture • Filipino Wedding • Mano Po • Philippines
Filed under: Filipino Culture
Like this post? Subscribe to my RSS feed and get loads more!