Warning
: mysql_query(): Access denied for user 'cebux'@'localhost' (using password: NO) in
/home/cebux/public_html/wp-content/plugins/hwe_manage_business/manage_business_plugin.php
on line
6082
Warning
: mysql_query(): A link to the server could not be established in
/home/cebux/public_html/wp-content/plugins/hwe_manage_business/manage_business_plugin.php
on line
6082
Warning
: mysql_fetch_array() expects parameter 1 to be resource, boolean given in
/home/cebux/public_html/wp-content/plugins/hwe_manage_business/manage_business_plugin.php
on line
6083
Warning
: mysql_query(): Access denied for user 'cebux'@'localhost' (using password: NO) in
/home/cebux/public_html/wp-content/plugins/hwe_manage_business/manage_business_plugin.php
on line
6395
Warning
: mysql_query(): A link to the server could not be established in
/home/cebux/public_html/wp-content/plugins/hwe_manage_business/manage_business_plugin.php
on line
6395
Warning
: mysql_fetch_array() expects parameter 1 to be resource, boolean given in
/home/cebux/public_html/wp-content/plugins/hwe_manage_business/manage_business_plugin.php
on line
6396
Warning
: mysql_query(): Access denied for user 'cebux'@'localhost' (using password: NO) in
/home/cebux/public_html/wp-content/plugins/hwe_manage_business/manage_business_plugin.php
on line
6537
Warning
: mysql_query(): A link to the server could not be established in
/home/cebux/public_html/wp-content/plugins/hwe_manage_business/manage_business_plugin.php
on line
6537
Warning
: mysql_fetch_array() expects parameter 1 to be resource, boolean given in
/home/cebux/public_html/wp-content/plugins/hwe_manage_business/manage_business_plugin.php
on line
6538
Bonding In Filipino Culture
This week I was in Cebu City and got to be a part of the Filipino culture of bonding between old high school friends. It was very interesting. Jessie had planned to go to Cebu City all week to meet with some of her high school friends that are now located in Cebu City. Quite a few of them are in Cebu City. Her closest friend even came from Tacloban, in part, to join  the get together and in part just to see Jessie. I think she will be with us for a month. Her name is Shiela.
Filipino Time
First we went to SM Mall. They were suppose to gather at 5pm or so. The organizer of the party was there when we got there or soon after. We were there before he got there I think but I'm not sure. I just kind of follow around never knowing what is going on when I'm  out with Jessie. It was about 6:30PM or so. Perhaps a little later. He had a friend with him but the rest of the crew was missing. Finally around 8:30 or so, one of them called and they were trying to reach another close friend of Jessie's. Jessie had been unable to reach her earlier that day. They never did find that friend, her name is Melanie.
I said, okay, so it is 8:30 now and three and half hours later they are now trying to reach each other. This is a classic case of Filipino time. If you're not familiar with Filipino culture, the term Filipno time is deeply embedded. Often driving foreigners completely insane. I have learned to laugh it off as do Filipino who chide themselves for this practice. If you never show up on time, you just might be Filipino. For social gatherings, Jessie tells me people would show up at her home early or late but never on time. If the party starts at 6pm, some would come as early as noon and some as late as midnight.
We, Jessie, Shiela and myself met up with Nino and Kevin in the food court at SM Mall but then they were walking me to death headed to a restaurant that I've always wanted to visit. Looks like a classy place and it is more elegant than most Filipino Restaurants. It is the Golden Courie on the lower level of SM Mall. I had some baby back of something, probably pork. It was really good.
Drinking and Filipino Culture
Then we went to a bar in SM, I can't remember the name of. They had live music. A nice solo guitar
player with a nice voice. He did a great job on a Tracey Chapman song and a good job on REM and some others. It was pleasant. I didn't really want any alcohol but I had one Tequila Sunrise to be friendly. I was a bit down and it helped relax me and pick my spirits up.
Then Jessie said we are going to go to IT Park. I thought we were going to a park to hang out. No, I was wrong again. This is an area in midtown. You might have seen pictures of Filipina hanging out at a sign called "The Walk." It is the cool place to hang out. If you're looking, there are a lot of single Filipina that can be found there. This is the area where the call centers of Cebu City are concentrated. This is the area for trendy and cool Filipino. Filipino with a little money or in some cases significant money.
As soon as we got to the bar, I noticed the sappy music but that's typical. I thought but that's the kind of music they play in Gay Bars. I was educated on this by a couple of DJ's when I lived in Memphis, Tn. I thought, okay this is a gay bar. There were a few Filipina around but it was really hard for me to tell the difference between them and the lady boys. Sometimes I could tell only by the hands and arms. At one point I said, I hate it when I see a pretty girl that turns out to be a guy. They laughed.
When I ordered a bottle of water, this is what I got. They were all drunk and nearly burst out laughing. It is so obvious. If there were any illusions left about this being a gay bar this removed them. One of the Jessie's glass mates is "a 50/50" which is Filipino slang for bisexual.
Then the serious drinking started. They often spoke in English but the music made it hard for me to hear. I appreciated their efforts. I noticed this long tube that was interfering with my picture taking on our table. I was trying to get everyone in the picture but this thing was in the way.
So I moved over to try to move it and it was heavy and filled with fluid. I noticed a spout at the bottom. This is for draining the beer out of the tower. I have never seen anything like this before but it could be because I long ago quit going to bars. Is this common around the the world? I thought it looked like a bong. So I quickly labeled it a beer bong which they all got a kick out of that. It is officially called a beer bong.
Now I'm exhausted when this round starts but I wanted to be there for Jessie and I wanted to see what these bonding sessions are like. That is what Filipino call these events. Often it is with family at the beach or at home. San Miguel beer runs commericals promoting themselves as a bonding drink. Something like "Helping form Filipino friendships for a 100 years." That's not it exactly but the general idea. Like a beer comerical in the USA tries to imply you're going to get these beautiful women if you drink this beer. Same idea but in the USA it is a bit more subtle. Filipino commercials can be sexy sometimes but not quite in the same way.
Filipino commercials go a bit more for humor in many cases. Like the boss that comes in and slaps his sleeping employee on the head with his news paper or the feminine hygine product where the ghost like actor slaps the girl on the butt if she turns the wrong way because other products leak and leave stains. Of course, with their product, then the woman can sleep in any position. It is a cute commercial.
Filipino and Western sense of humor generally collides. When I go to an action adventure type movie in a theater, they laugh at the most odd things. Right in the middle of some tense drama when someone explodes into a zillion bits, they all laugh. Kind of ruins the effect for me, not that it bothers me. I just don't get it. I'd say that Filipino are better at getting my humor but not always because my humor can be dry and subtle and often requires a decent command of the English language.  Now, when you're with a group of Filipino and they say something and they all start laughing, just be polite and play along.
It was getting close to 11pm when to my horror the second beer bong was ordered. I tried to be a good sport and just keep my fatigue to myself. I had only three hours sleep the night before and that was followed up with an extremely trying day. It started out as one of the worst days of my life.  I was in a bit of a daze for a large part of the day. I was feeling better though. Jessie and I were bonding and enjoying each others company. I told her I needed to go back to the hotel and I could see she wanted me to stay. I didn't want to let her down so I stayed knowing full well that I was doing damage to my body. I wasn't drinking, I' m not that crazy.
They drank this tube very slow.  They ordered a few side dishes, various things I wanted no part of. But they got wings at one point and those were very good. Not too freaking hot, just good. Very good.
About half way through the first beer bong, Jessie said it isn't the beer that is making a little drunk, it is the music. I said, "Awww, so the music is slurring your speech?" with a slight grin to which she replied "Hush you."  At one point during the night, we were in the elevator when someone noticed we forgot to press a button and someone said "Are we moving?" I found that really funny because I thought it was a classic thing a bunch of party people would say. We were not moving.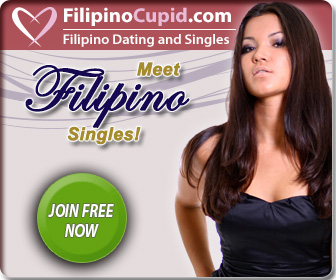 They finally finished off the second tower but to my disdain, they ordered a third.  They drank about half of it and then it just sit there. Jessie had had too much. She was not feeling good and I couldn't leave her with a clear conscience but I needed to go. I stuck it out but as I watched Jessie, I knew she had to go. Then she finally agreed she needed too but didn't want to leave her friends there.  Then she made a dash for the restroom. I followed and was confused because she got in before me and it was a unisex restroom.  I finally figured out it was okay for me to go in. I tried to wait for her. She wasn't doing so well in the stall that the females generally use. I asked her several times if she was okay. She said she was and I said "You don't sound okay." As much as I wanted to be there for her, after about 15 minutes, I gave up. Standing in that hot bathroom in my state and the rash on my feet slowly splitting the skin apart, I gave up and went back to the table. I told her I was sorry because I knew if it had been the other way around, she would have stayed with me.
A few minutes after she got back to the table, I said in a stern voice "You need to go." She said "I know" but pointed out her friends were still drinking. Finally though, I could take no more myself and I knew Jessie needed to go even if she wouldn't she had to go. I told Shiela that Jessie needed to go home. She said, "Okay, I will go too." They kept drinking so I told Jessie, I'm giving it five more minutes and then we are going. She agreed. Finally, I just stood up. I was leaving. I could take no more of this fun.  But they got up too.
Jessie didn't have a very pleasant ride back to the hotel, and I'll just leave it at that. I tried to comfort her but was fearful I was only making it worse.  She was still very ill. Once we got back to the hotel and she got out of the bathroom, she was passed out.  It took me another two hours to go to sleep. A 105 pound woman that doesn't drink on a regular basis, too much can happen quickly.
Jessie tells me in her youth that sometimes these bonding or drinking sessions would last for three or four days. Man, that's just too much bonding for me. The term "drinking session" is something you will hear often in Filipino culture. The press likes to use the term too, usually when things have gone badly.
During our time in the IT Park area, it was raining pretty hard most of the time. I like the rain, I find it soothing. We were out on the patio but had a nice cover shielding our table and I was mostly dry but got my camera protected.
Filipino know how to have a good time just being friends with each other. They laughed and had a really good time. Of course, once the alcohol set in, the conversations tended to be more serious and philospicial. One of Jessie's female classmates told me that I was very lucky to have Jessie. I told her I knew how special Jessie was and that Jessie is an angel. I made it quite clear just how much I love Jessie.
Jessie and I are the beauty and the beast and I know it. I don't love Jessie because of her stunning
looks. I don't love Jessie because she will not let me take care of myself. I love Jessie because she is caring and loving. She cares about other people. She puts herself last in almost everything. She is an incredibly loving person. She has given me four wonderful years.
As I'm writing this article, I started making myself a sandwhich. It seems she has a sixth sense. She was out of the bedroom for the last hour but before I could get the cheese on the bread, she is in the room and said "What are you doing, here let me do that." I asked her if she had a sixth sense when I was trying to do something myself. She only smiled.
We ended up staying in Cebu for an extra day because all of us were dead from the night before and I was more dead than the two party girls.  Jessie and I had some very tender and loving moments during that day. She and her friend were gone most of the day, shopping and went to a movie. There was a Tagalog movie festival.  I can't understand Tagalog at all, even Jessie has trouble with it as she is waray-waray. She understands most of it but cannot always translate it for me. Of course, impossible in a theater with all the laughing when people explode and things.
So we were up early this morning and left the hotel around 9:30AM. I will write about some of the interesting things we saw on our way home in another post. Probably tomorrow. We took a taxi home. I just was not mentally up to the ride back in those tiny seats that most of the buses have. The taxi ride home allowed me to visit a couple of places I had always wanted to see. This was only the second time I took a taxi back to Bogo. The going rate these days is P2000 for the 120Km journey.
So we had a three mostly good days. It wasn't all good but I'll just talk about the positive. And there were some very nice moments with Jessie. I'll just savor those.  I got to experience Filipino culture with Filipino in an area where the "jet set" of Cebu City hang out. Jessie was not the only casuality of the night. Another Filipina collapsed while dancing. I never saw her dancing and I didn't see her collapse as my back was turned to her. I saw people escorting her out. Sounded like too much ecstasy to me. Jessie, as usual was the most stunning woman there. Though some of the lady boys gave her some competition.
A tiring night but one I'm glad I was at. I hope Jessie invites me next time. I want to know about her culture, I want to know about Filipino culture but for now, I'm trying to live in the moment.
Tagged with: Cebu City • Filipino Culture • Filipino Time
Filed under: Filipino Culture
Like this post? Subscribe to my RSS feed and get loads more!