Warning
: mysql_query(): Access denied for user 'root'@'localhost' (using password: NO) in
/home/cebux/public_html/wp-content/plugins/hwe_manage_business/manage_business_plugin.php
on line
6082
Warning
: mysql_query(): A link to the server could not be established in
/home/cebux/public_html/wp-content/plugins/hwe_manage_business/manage_business_plugin.php
on line
6082
Warning
: mysql_fetch_array() expects parameter 1 to be resource, boolean given in
/home/cebux/public_html/wp-content/plugins/hwe_manage_business/manage_business_plugin.php
on line
6083
Warning
: mysql_query(): Access denied for user 'root'@'localhost' (using password: NO) in
/home/cebux/public_html/wp-content/plugins/hwe_manage_business/manage_business_plugin.php
on line
6395
Warning
: mysql_query(): A link to the server could not be established in
/home/cebux/public_html/wp-content/plugins/hwe_manage_business/manage_business_plugin.php
on line
6395
Warning
: mysql_fetch_array() expects parameter 1 to be resource, boolean given in
/home/cebux/public_html/wp-content/plugins/hwe_manage_business/manage_business_plugin.php
on line
6396
Warning
: mysql_query(): Access denied for user 'root'@'localhost' (using password: NO) in
/home/cebux/public_html/wp-content/plugins/hwe_manage_business/manage_business_plugin.php
on line
6537
Warning
: mysql_query(): A link to the server could not be established in
/home/cebux/public_html/wp-content/plugins/hwe_manage_business/manage_business_plugin.php
on line
6537
Warning
: mysql_fetch_array() expects parameter 1 to be resource, boolean given in
/home/cebux/public_html/wp-content/plugins/hwe_manage_business/manage_business_plugin.php
on line
6538
I'm sharing this video as kind of a public service.  The  guy in the video probably isn't stupid.  He had $300,000 in the bank to loose.  He was smart enough to get that.  Then again, I don't know how he got that.  Maybe the life insurance proceeds from his dead wife
It really is too bad he didn't know about living in the Philippines.  If he had, he might have learned this was not a once in a life-time chance for him.  I think many guys believe that.  The girl you're talking to is not your only option.  If you think she's not real then move on.  Better yet, come here and find her in person.
A Beautiful Woman Can Be Dangerous to a Lonely Man
There are some awesome Filipina but if you're so lonely you can't think straight you're setting yourself up for huge problems.
Many girls online in the Philippines are looking for a foreign husband.  Many of those are also looking for men they can take money from.  Many say they are looking for a foreign husband but they are not.  Those are looking only to take your money.
Sometimes they are not even women.  Sometimes they are not even in the Philippines.  Sometimes your talking to the mother while the daughter is on cam.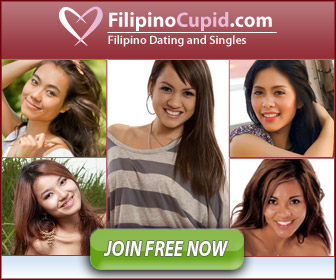 Sending money to someone you've never met should be like investing.  Don't invest what you cannot afford to loose.  No, I'm not saying your gift is an investment.  I'm saying you should not gift what you cannot afford.
Desperate situations make anyone take drastic actions.  It causes Filipina to behave in ways I consider to be unacceptable.  That is, lying to men to make money.
Another thing to consider is they may not be lying.  That pretty girl might be telling you what she really believes.  She might be fooling herself.  You might be a fantasy and when reality hits home she might be forced to deal with that.
No shows happen all the time for that reason.   The guy arrives in the country and the girl makes some excuse why she can't be with him when she said she would.  That's usually last moment cold feet caused by the fantasy ending and the reality of what she's been promising comes to life.  This is more common than even the girls being dishonest.
The younger the girls are the more likely this is going to happen.
I really think it is best to just come here and meet a girl.  You will have many opportunities to do so.  Forget what you know about the West.  What you experience in a disco in the Philippines will be vastly different than your experience in the West.
Not every where is like Angeles City either.   Not every bar is filled with girls for hire.
I went to a disco last night.  Local girls were dancing in front of my table in an attempt to get my attention.  I wish I was in better health so I could get off my butt and dance with them.   These are often extremely attractive women.  They are genuine and they are beautiful.  Some are stunning and I can't believe they want my attention.
Guys, remember, don't fall for the idea that she is a once in a life-time dream come true.  There are lots of girls here dying to treat you like a king.  There is no reason to let one take advantage of you.  You really do have other options.
Tagged with: Filipina • Living In The Philippines • Philippines
Filed under: Fun In The Philippines • Hot Pinay • Living In The Philippines
Like this post? Subscribe to my RSS feed and get loads more!