Warning
: mysql_query(): Access denied for user 'cebux'@'localhost' (using password: NO) in
/home/cebux/public_html/wp-content/plugins/hwe_manage_business/manage_business_plugin.php
on line
6082
Warning
: mysql_query(): A link to the server could not be established in
/home/cebux/public_html/wp-content/plugins/hwe_manage_business/manage_business_plugin.php
on line
6082
Warning
: mysql_fetch_array() expects parameter 1 to be resource, boolean given in
/home/cebux/public_html/wp-content/plugins/hwe_manage_business/manage_business_plugin.php
on line
6083
Warning
: mysql_query(): Access denied for user 'cebux'@'localhost' (using password: NO) in
/home/cebux/public_html/wp-content/plugins/hwe_manage_business/manage_business_plugin.php
on line
6395
Warning
: mysql_query(): A link to the server could not be established in
/home/cebux/public_html/wp-content/plugins/hwe_manage_business/manage_business_plugin.php
on line
6395
Warning
: mysql_fetch_array() expects parameter 1 to be resource, boolean given in
/home/cebux/public_html/wp-content/plugins/hwe_manage_business/manage_business_plugin.php
on line
6396
Warning
: mysql_query(): Access denied for user 'cebux'@'localhost' (using password: NO) in
/home/cebux/public_html/wp-content/plugins/hwe_manage_business/manage_business_plugin.php
on line
6537
Warning
: mysql_query(): A link to the server could not be established in
/home/cebux/public_html/wp-content/plugins/hwe_manage_business/manage_business_plugin.php
on line
6537
Warning
: mysql_fetch_array() expects parameter 1 to be resource, boolean given in
/home/cebux/public_html/wp-content/plugins/hwe_manage_business/manage_business_plugin.php
on line
6538
I Love Filipina
I think Filipina are awesome and I'm proud to think it.  So what prompted me to say it?  Because I see resentment toward foreigners around this very normal issue.
I follow who links to this site.  I clicked one link back to a forum where  pinoy hang out online.  It was a negative comment.  The original poster was commenting about foreigners visiting the Philippines and finding a Filipina girlfriend.
One pinoy linked back to my page saying something like "this guy just admits it."  The article he linked to is titled "Hottie Filipina."  I admit to liking sexy Filipina, yes I do. My article talks about the wonderful life I have here and that is brought about by the awesome Filipina and the lower cost of living I have here, compared to the USA.
The site that was linking back to my article required registration before I could respond.  I started filling out their registration form and then decided, why bother.  I run the risk of making someone angry on their home turf.  No need to go looking for trouble. After all, it frequently hunts me down.
I was going to ask, if he preferred a high cost of living and preferred to be alone. I suspect that if he wanted to pay more for things, he could.  I'll be happy to buy them from Gaisano and sell them back to him for twice as much.  I'm just helpful that way.
Don't be a Hypocrite
Come on pinoy, don't be hypocritical!  I have been told over and over that most pinoy have a mistress at some point in their lives.  Finding any that will admit to this can be hard though. 🙂  I have met zero married pinoy that have come out and told me about their girlfriend.  Of course, I've asked even less than zero.  Sex here, it is mostly very hush hush.
Yes, I like pretty Filipina, some of them drive me nearly insane.  Many of them. However, I haven't had them jumping out of their bedroom windows and into my arms so that I can whisk them away.  I find Filipina to be a lot like the women from The USA.  They are way too picky.  HaHa.  Oh well, that keeps me out of trouble. That Chris Rock line comes to mind, "men are as loyal as their options."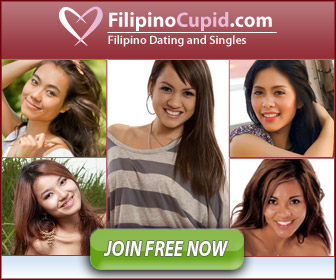 Yes I am a real fan of pretty women and low prices, if you are not, please come see me and bring your wallet.  Your on your own as far as the ugly women go but I'll be happy to help you out with that excess cash problem you seem to have!
Tagged with: Cebu • Hottie Filipina
Filed under: Cost of living in the Philippines • Hot Pinay
Like this post? Subscribe to my RSS feed and get loads more!