Warning
: mysql_query(): Access denied for user 'cebux'@'localhost' (using password: NO) in
/home/cebux/public_html/wp-content/plugins/hwe_manage_business/manage_business_plugin.php
on line
6082
Warning
: mysql_query(): A link to the server could not be established in
/home/cebux/public_html/wp-content/plugins/hwe_manage_business/manage_business_plugin.php
on line
6082
Warning
: mysql_fetch_array() expects parameter 1 to be resource, boolean given in
/home/cebux/public_html/wp-content/plugins/hwe_manage_business/manage_business_plugin.php
on line
6083
Warning
: mysql_query(): Access denied for user 'cebux'@'localhost' (using password: NO) in
/home/cebux/public_html/wp-content/plugins/hwe_manage_business/manage_business_plugin.php
on line
6395
Warning
: mysql_query(): A link to the server could not be established in
/home/cebux/public_html/wp-content/plugins/hwe_manage_business/manage_business_plugin.php
on line
6395
Warning
: mysql_fetch_array() expects parameter 1 to be resource, boolean given in
/home/cebux/public_html/wp-content/plugins/hwe_manage_business/manage_business_plugin.php
on line
6396
Warning
: mysql_query(): Access denied for user 'cebux'@'localhost' (using password: NO) in
/home/cebux/public_html/wp-content/plugins/hwe_manage_business/manage_business_plugin.php
on line
6537
Warning
: mysql_query(): A link to the server could not be established in
/home/cebux/public_html/wp-content/plugins/hwe_manage_business/manage_business_plugin.php
on line
6537
Warning
: mysql_fetch_array() expects parameter 1 to be resource, boolean given in
/home/cebux/public_html/wp-content/plugins/hwe_manage_business/manage_business_plugin.php
on line
6538
Many Westerners living in the Philippines become disillusioned soon after they arrive in the Philippines. Sometimes people think they can live like a king in the Philippines. They often have limited budgets of around $1000 a month or less. Can you live like a king in the Philippines on $1000 a month?
That depends on your perspective. Most Filipino support an entire family, often a large family on far
less than$1000 a month. If you have $1000 a month to live on in the Philippines, most Filipino would consider that kingly living. Most Westerners wont agree with that assessment.
However, if you're living on your own with a budget of $1000 in the USA, you can live much better in the Philippines on the same money. If you have close family ties though and your US family and friends provide you some support you might be better off staying where you are. If you have to pay your way through life in the USA or any other country without help from anyone else, then you can get a lot closer to kingly living in the Philippines than any Western nation that I know of.
Though I usually compare the Philippines to the USA, you could almost always insert your own homeland instead of the USA. I came from the USA and that's my reference point. I get a lot of questions asking me if it would be different for someone living in Australia or other country. No, it would be very different at all.
Your culture will be different than mine but not vastly different. It will come much closer to my own culture than that of the Philippines. I think you'll be safe using my Western view if yours is also Western. You should also keep in mind these are my views. Someone that enjoys change more than most and is open to new ways of doing things.
I don't think I live like a king and I have more than $1000 a month to live on. I tell you though;
sometimes my life is down right princely. This picture on the right is almost my trademark. I use it a lot as it was a moment I sat back and took note of how good my life in the Philippines is.
I was at Tristan's Beach Resort in Bantayan Island. This was back in 2008 or 2009 I think. I think it was my second trip to Bantayan Island.
There I was, this poor Mississippi boy, sitting in a bamboo recliner on one of the most beautiful beaches of the world with a fat cigar in my mouth. A cigar I paid about a dollar for that for the same quality would likely cost me around $100. I've run into some that say the cigars made in the Philippines are as good as a Cuban. Though most of the people
I know that have had a Cuban would disagree. Me? I grew up poor. There is no way I would spend $100 on something I'm going to light a match too to get any pleasure from it.
The woman in my life is certainly of high quality. This is true of her spirit, thoughts and beauty. There are females I run into all the time that are interested in me.
Once I happened upon some teenage Filipina that actually squealed and screamed when they saw me. That only happened once but that one time I felt like a rock star. I don't recall ever feeling that way in the USA. A couple of them were "old enough" too. The picture on the left is from that day. This was one of my first walks in Bogo City so I was still new. Nothing new about me in Bogo City now, probably just about everyone knows of me. Not bragging at all. It is just the nature of a small town in the Philippines. Especially when you often write about the city in which I and they live.
And then there were these two. Tempting me with their looks and gestures of teenage girls that don't know exactly what they are asking for. These two were sixteen and seventeen at the time. Cute and one is particularly steamy with her gaze. I saw them often when I was walking. Best to keep on walking as just being the presence of a minor in the Philippines can get you six years. Now don't freak out over that statement. There's a lot of common sense used in the Philippines justice system.
There a lot of older women that shows interest too. The teens tend to be a bit more open about their feelings. It really isn't just about a better life or the money. In fact, when talking with the average Filipina, if you start talking about money you'll most likely find a woman going cold on you very fast. They know you've got it.
Many think you've got more than you do. Leave it alone, there's no reason to remind them and it won't get you were you want to go in most cases. It might carry you a long ways with a bar girl but if you don't treat them with respect, they too will shut down on you.
While a better life is often part of the interest, it goes way beyond that. Many Filipina prefer older men and they prefer non-Filipinos.. I could tell you the reasons why that is true but you should find out for yourself.
Be very careful with the Filipina you meet online. Yes you can find some fantastic women online but anyone can be whoever they wish to be online.
I'm a bit different online than I am in person. I'm a bit shy in person but that isn't true at all online. I am not dishonest online but I'm am a little different. I think in my case the difference is narrowing but all of us are a different online. Nearly all of us attempt to put our best foot forward when we first meet someone. Some of the Filipina though are online to scam you out of much money as they can get.
I'm never a big fan of giving money away but I have a rule. I never give money to someone I can't hand it to. The woman in the picture came up to Bogo City to meet me. Her name is Cindy and she's never had a boyfriend. It certainly isn't because she can't have one.
Then there is the travel opportunities I have while living in the Philippines. There are many more places I want to visit but Bantayan Island and Palawan are both spectacular. You buy my eBook and I can go to more places. Haha
It is really hard for me to decide which I like most. There is more to do in Palawan, there is no question about that. Palawan is spectacular to view and it is one of the cleanest and best maintained areas in the Philippines. Bogo City won Cleanest and Greenest city in the Philippines for three years in a row. Lately Puerto Princesa has beat out Bogo City to take that award. The city of Puerto Princesa is very clean indeed. Its nearly spotless.
The crocodile farm in Puerto Princesa was a much more interesting than I ever dreamed. We went there after a day at Estrella Falls which was indeed very nice and I took my favorite picture of Jessie while I was there.
The Underground River is of course a must see. Now one of the New Seven Wonders of the World you shouldn't miss it if you visit Palawan. I really wanted to see Snake Island while visiting Palawan. Jessie and I are dreaming of a return trip and taking the kids for our next visit. If we go, island hopping at Snake Island will be our first outing and then a return to the underground river for the kids.
The trip to Palawan cost me more money than I usually spend. We stayed at a much nicer hotel and the cost of transportation around Palawan also was more expensive than what I usually fork out. All very well worth the money and the time. I have no regrets about what I spent while visiting Palawan. It doesn't have to cost as much. I could have stayed in a pension home but I wanted to treat Jessie to near a Western standard hotel so we stayed at Microtel. It was nice to sleep in a "real bed" again.
Bantayan on the other hand, while not having as much to do is far less costly. I can stay at Tristan's Beach resort for about P800 a night. Eat in her restaurant for about P1000 a day and walk down her steps onto the pristine white sand beach at low tide and directly into the waters of the Visayan Sea at high tide. This is something really hard to beat and for about P2000 a day it is an exceptional value.
Bantayan Island is a place you can visit in the Philippines and feel like you are living as a king and do it on a very limited budget!
Nancy, the owner of Tristan's will treat you like a rock star. You'll be surprised at the presentation
quality of their meals. She and her staff will leave you alone when you want to be left alone but if you want to be friendly, they will provide that too. One man  I took there took one of the staff home with him and they live in Bogo City now.
My pension covers my day to day life. It isn't enough though to let me go where I want to when I want too. I can go some places from time to time but for buying nice phones, cameras and traveling, I need to supplement my income and I do that by making money online. I feel this is the best way for an expat to make extra money. If you want to do business in the Philippines and you have all the paperwork you need to make it legal for you to have a business in the Philippines, you still need to come up something really unique that can't be easily duplicated. These are issues that you will be minimized when you market to the Western world.
If you can make money off something in the Philippines, then chances are there are a million Filipino already trying to do that. With incomes so low for the majority of Filipinos there just isn't a huge market out there for you in most cases.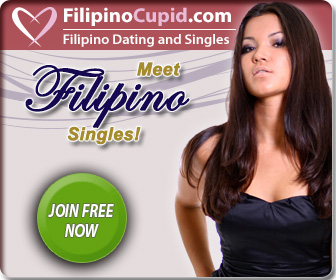 If you come to live in the Philippines on $1000 a month don't expect t0o much but don't overlook the benefits either. I think some do come expecting too much and when they don't find it they decide the Philippine is not right for them. Some think it is horrible. It isn't horrible but if you have a negative outlook you will find it horrible. You'll likely find the same thing about any place you go. Don't forget to look around you. See all the happy people who live with much less. Don't forget to observe the benefits you have obtained by living in the Philippines. Just don't expect your daily life in the Philippines of one living as a king.
Stay Connected and Don't Miss Anything
Tagged with: Bantayan Island • Business In The Philippines • Estrella Falls • Live In The Philippines • Living In The Philippines • Palawan • Pretty Filipina
Filed under: Living In The Philippines
Like this post? Subscribe to my RSS feed and get loads more!