Warning
: mysql_query(): Access denied for user 'cebux'@'localhost' (using password: NO) in
/home/cebux/public_html/wp-content/plugins/hwe_manage_business/manage_business_plugin.php
on line
6082
Warning
: mysql_query(): A link to the server could not be established in
/home/cebux/public_html/wp-content/plugins/hwe_manage_business/manage_business_plugin.php
on line
6082
Warning
: mysql_fetch_array() expects parameter 1 to be resource, boolean given in
/home/cebux/public_html/wp-content/plugins/hwe_manage_business/manage_business_plugin.php
on line
6083
Warning
: mysql_query(): Access denied for user 'cebux'@'localhost' (using password: NO) in
/home/cebux/public_html/wp-content/plugins/hwe_manage_business/manage_business_plugin.php
on line
6395
Warning
: mysql_query(): A link to the server could not be established in
/home/cebux/public_html/wp-content/plugins/hwe_manage_business/manage_business_plugin.php
on line
6395
Warning
: mysql_fetch_array() expects parameter 1 to be resource, boolean given in
/home/cebux/public_html/wp-content/plugins/hwe_manage_business/manage_business_plugin.php
on line
6396
Warning
: mysql_query(): Access denied for user 'cebux'@'localhost' (using password: NO) in
/home/cebux/public_html/wp-content/plugins/hwe_manage_business/manage_business_plugin.php
on line
6537
Warning
: mysql_query(): A link to the server could not be established in
/home/cebux/public_html/wp-content/plugins/hwe_manage_business/manage_business_plugin.php
on line
6537
Warning
: mysql_fetch_array() expects parameter 1 to be resource, boolean given in
/home/cebux/public_html/wp-content/plugins/hwe_manage_business/manage_business_plugin.php
on line
6538
Some Filipina Are Wonderful.
Some Filipina Are Scamming Liars
If you've followed my writing and thoughts at all, you know Im very fond of Filipina. You also may know that I often warn of scamming Filipina that operate mostly online. This month a future expat bought my eBook and it helped to save him several hundred dollars as he became aware of the scams.
He's been talking to a beautiful Filipina for about a month. Such a sweet pleasing girl. After buying The Basic Expat Training Manual he began to wonder and he emailed me about a situation he was having with a girl.
Honestly, I'm jaded when it comes to online Filipina asking for money. Heck, I personally know Filipina running all kinds of scams online. One girl asked for P1000 and was disappointed when that was all the guy actually sent.  The guy is a jerk too.   He deserves what ever he gets scammed for and he will. There are plenty of lying men online too. It is probably one of the reasons so many Filipina are lying.  Most of them would love to really have a foreign boyfriend.  Filipina too can be jaded by the liars.  This is not an article trashing the Philippines, I love living in the Philippines. It is an article about the perils of dating a Filipina online. The two are not the same.
The guy in this story about is not that guy. I think he really cared about the online persona of the girl he was talking to. From his first message, I was totally convinced she was scamming him.  This story though, it deserves special coverage because this girl is really good.
If you're dealing with Filipina online you need to know this story so my new friend agreed to let me write about it. He's feeling a little foolish but he shouldn't. He's not alone, I suspect most that are dealing with Filipina online have been fooled before. It only takes once or twice to catch on.  It isn't always about money, sometimes they just want some excitement, a fantasy but that's what it is almost always is. A fantasy that may also be a scam.
So, after about a month, this Filipina that we will call Rita tells him she's very ill. She needs to go to the hospital because she has dengue. The hospital won't take her without cash. The private hospital won't. I don't think even the public ones will but I'm not sure. They'd let you in but they wouldn't let you leave. That is no longer legal. So, I suspect you'll pay a deposit before you enter.  However, public hospitals are not expensive. Jessie's son stayed for two days with dengue and it cost about $30 including some outside meals.
In this case my new friend asked if I would call the hospital she was staying at to find out if she was there.  Jessie actually made the call for me. She was not there. I would have been totally surprised if she was.  She explained to my friend, let's call him John, that she was transferred. The new place has no phone number. The address is valid and there are medical buildings in the area. He could nor I could find any information about this new location though.
Then her creativity and mastery of the scam put her in a class I have not seen before. She started with sending this picture:
This picture left me unconvinced. I told him, "Well that puts her in some kind of medical facility but she might know someone that works there and they staged this." Clearly though, it did give her some credibility.
John had already sent her P15000 for the deposit that she needed to stay in this hospital in a private room. I told him "She isn't acting like a poor Filipina." I explained that most would stay in the ward but it would be hot and crowded and would probably kill me. It wouldn't be a great place for me to get well because of the heat. He told her he had to have a receipt from the hospital.  Now this one blew me away. She produced the receipt.
Wow, at first glance, I was convinced. I still had some reservations and I'll explain why. Dengue is not contagious, so why the isolation room? There is a charge for private nursing. I asked Chong Hua if there was a charge for nursing in addition to my room charge and they told me there would not be unless I hired a private nurse. She's got the worst form of dengue.  She's got Dengue Hemorrhagic Fever!  That can be deadly. But there is no indication of a blood transfusion which is common when the illness progresses to this stage. I told him it might be included under medications. You can click the image to enlarge it.
I told the guy he was going to have to either roll the dice and trust her or kick her to the curb.
But then he came up with an idea of his own. He had sent the money via Western Union.  It has been seven years since I used Western Union and I forgot you see where the money is picked up at if you do the transaction online.  He called WU to find out where the money was picked up at.
It wasn't picked up in Cotabato, it was picked up in Cebu! I had already discourage John from going to Cotabato. It isn't an extremely dangerous place as it is not an Abu Sayyaf strong hold. There was a bombing  of a bus in Cotabato City within the last few months. If I recall correctly, an American was killed in that blast. It was a random act of terrorism. The Moro Islamic Liberation Front does however operate in that area.  While that group doesn't seem to condone terrorism some of its members will use it.  Mostly they fight among themselves and with the Armed Forces Of The Philippines who usually kick their butt pretty hard.  Though the AFP does suffer casualities as well.  I don't know, but I personally don't relish going to areas where civil war breaks out and people are bombing churches. There were bombs near churches at Christmas time, either this year or the year before.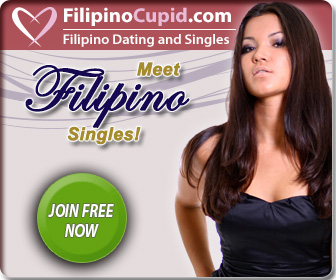 There is some beautiful country in that part of the Philippines but there is a ongoing civil war too. I'm not going there.  It doesn't matter how many people tell me "I've gone there and I didn't have a problem." Trouble seems to seek me out, if bad luck will happen, it will happen to me. If I do something stupid, which all of us do, then I seem to have a target on my back for trouble.
Do Not Give Money To A Filipina You Have Not Met
Middle age white guys often long for the days of being with a beautiful young woman again. It is just a fact and it is biologically natural. This can leave the potential expect a target for scamming Filipina. More than one Filipina has told me "they see you as an ATM."
Guys, she's not your one in a life time dream girl. There are many Filipina here that are dying to be a part of your life, there are thousands and probably millions of Filipina with such a dream.  More likely millions. They will treat you like you've never been treated before.
This girl probably works in a bikini bar. A bar where men visit and see a girl they like and then pay a fee so the girl can leave early and go bar hopping or whatever else the couple decides to do.
In most cases, the bar owner also provides housing for the girls. There will usually be about four girls to an apartment. These girls teach each other how to scam and they do it mostly online. They usually target guys that are overseas so they don't actually have to ever actually do all the things they  promise you.  Common needs for money are someone is ill, there was a flood, or they need money to finish school.  They may also say they can't pay for their Internet connection unless you send them money. I personally know a Filipina that hid from her online boyfriend and told him her connection had been turned off.  He sent the money to turn it back on.
I also know two guys happily living in Bogo with a loving Filipina they met online. They both sent money to their girls before they got here. One of them was me.  We both got lucky. I wouldn't do it again.  I would make contacts online, lots of them because most will never show up.  Wait until your here before you get serious. If you don't, many times you'll end up with a broken heart and empty pockets. Filipina are wonderful women overall.  Online Filipina are often not so wonderful, sometimes they are clearly scamming Filipina.
Tagged with: Basic Expat Training Manual • Filipina • Living In The Philippines • public hospital
Filed under: Living In The Philippines
Like this post? Subscribe to my RSS feed and get loads more!